catalog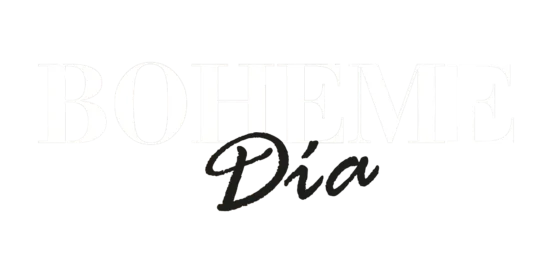 The BOHEME catalog is based on the boho chic style, a decoration that represents a free style, which does not follow patterns or have strict rules. Its grace lies in the fact that it mixes different styles of decoration with a certain nonchalance.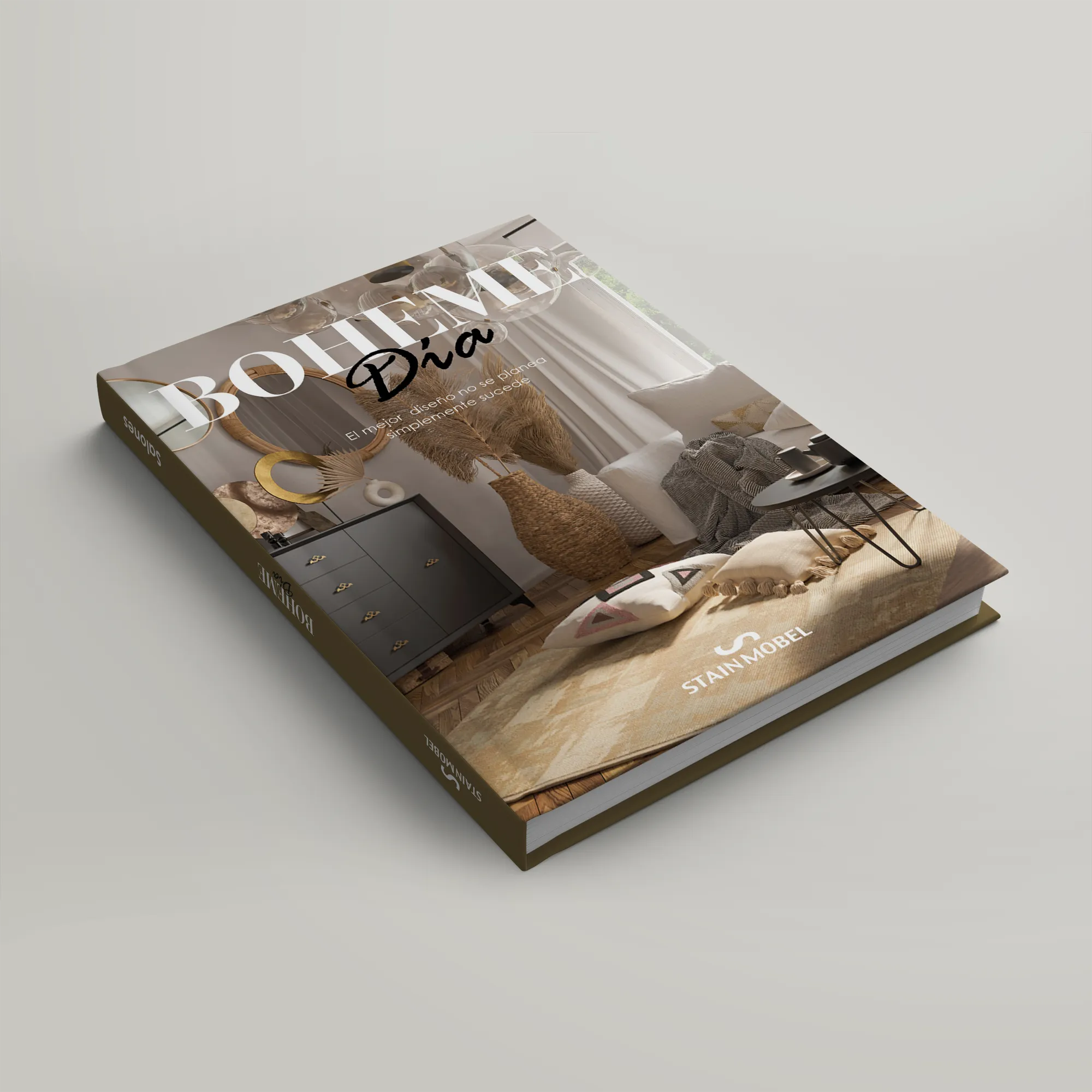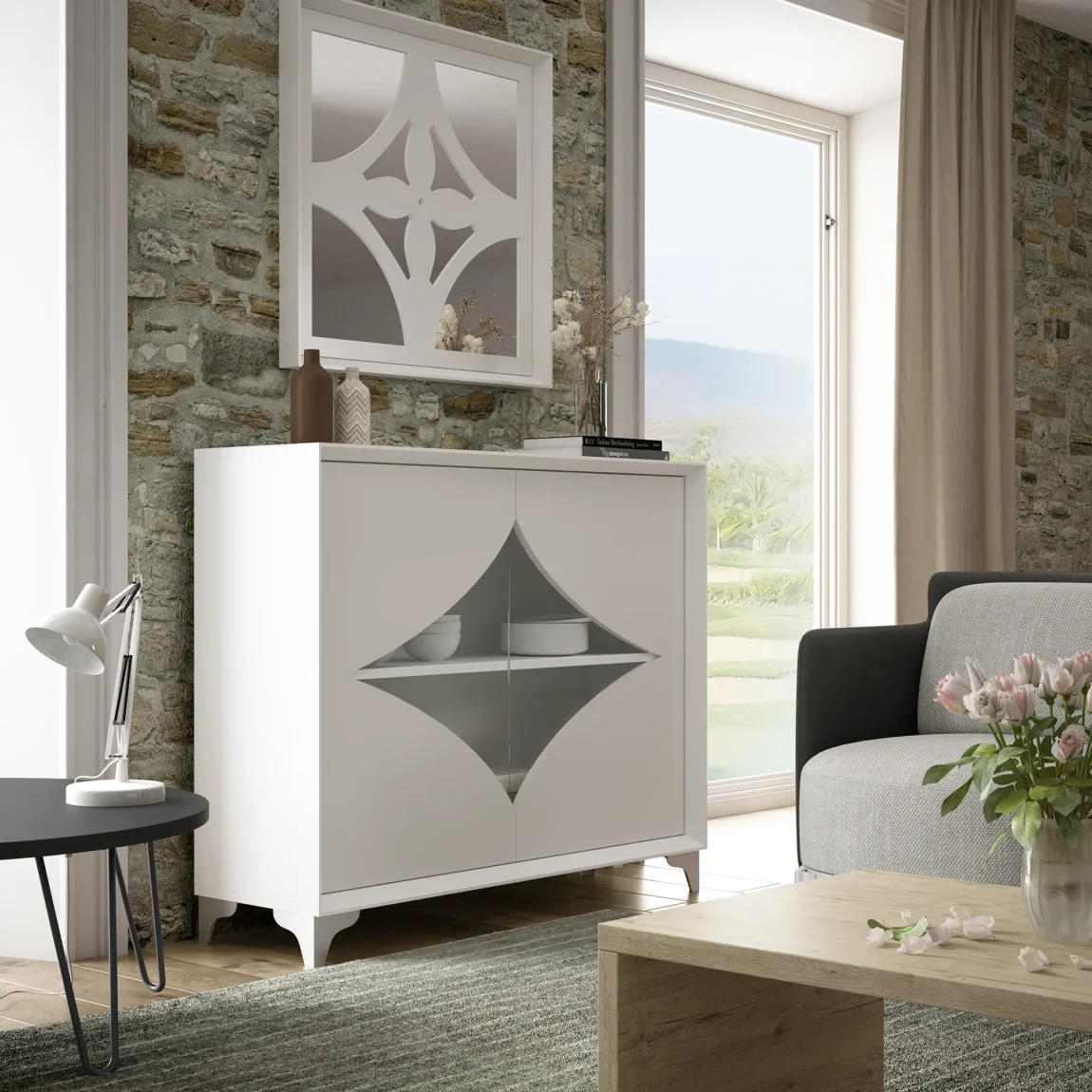 The living room is one of the most important areas of the home, since it is the main meeting point of the homes. For this reason, it is essential to guarantee the best living room furniture that guarantees the comfort of family and friends.
If you want your living room to be personal and very stylish, don't be afraid to combine current pieces with more classic ones. Here you have the best example of it.
The bookcase with a showcase with a TV cabinet are two recovered classic pieces that fit the stately space like a glove. And the sofa and pouf with the most current lines give the living room a contemporary touch.
The new BOHEME furniture collection is prepared for two types of moulding. Here we can see the detail of the BOHO molding, an exquisite elegance and clean lines. It gives our home spaces a very current and avant-garde character.